THESE PICS WERE TAKEN RIGHT BEFORE WE MOVED IN ON JUNE 1, 2004. FOSTER LOVES HIS BEDROOM (HE HAS A LOFT ABOVE HIS CLOSET WE'LL ADD A PIC OF LATER) AND OF COURSE HE LOVES THE HORSE STABLE! HE PLAYS THERE DAILY AND IS ASKING FOR A HORSE EVERY DAY! OF COURSE I LOVE THE OCEAN VIEWS, QUITE GARDENS AND BEING BACK HOME!
DRIVE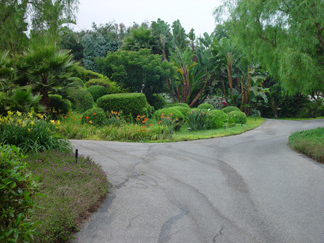 This is the drive up to our cottage
DRIVE WAY/PARKING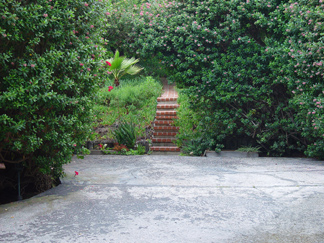 This is where we park, in front are the stairs that lead to the garden path, to the left is the archway which leads to our patio/courtyard and house.
ARCH WAY TO PATIO/COURTYARD AND HOUSE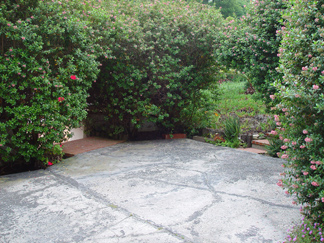 ARCHWAY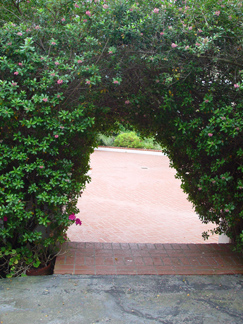 PATIO/COURTYARD FRONT FRENCH DOORS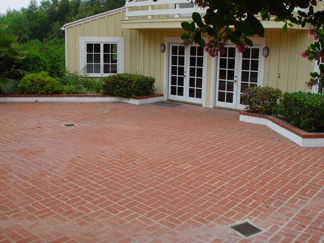 FRONT OF HOUSE
HOUSE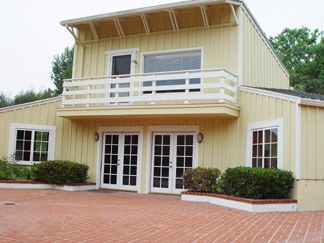 Front view of house
COURTYARD/PATIO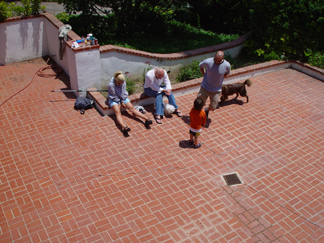 View of courtyard from balcony upstairs (Shann, Foster, Uncle Dickie and Scottie)