Pics of garden path, our mountainous street and what's on the other side of our ocean view, spectacular mountain views! We hike up our street it's a great workout and from the top you can see an amazing ocean view on one side and the mountains on the other. The next street over has a two mile hike into the mountain where there is an amazing waterfall! I'll try to post pics of that soon!

GARDEN PATH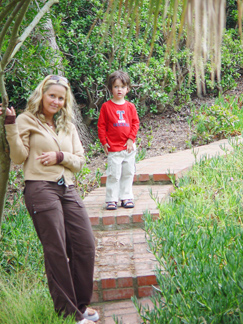 Entry to garden from our backdoor and patio (no pic yet of patio)

GARDEN PATH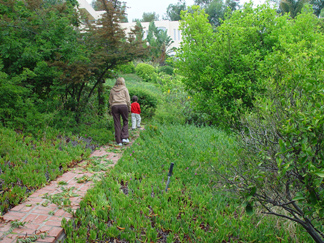 Foster and Shann on a stroll through the gardens

GARDEN PATH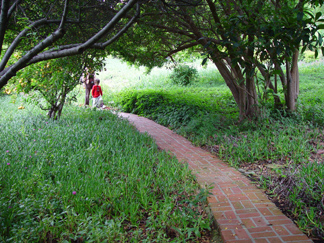 Lemon, lime and apple trees! No more buying our fav fruits!

FOSTER ON OUR STREET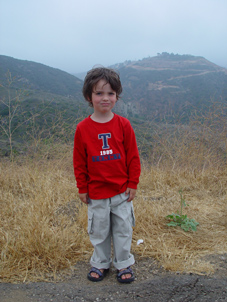 Foster outside our gate up our street a bit, great view!
OUR STREET
Great mountain views!!
OUR DENALI AGAINST THE MOUNTAIN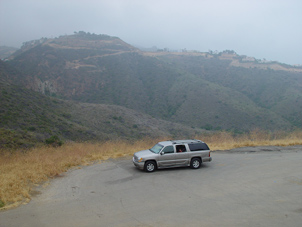 Who say's we have small mountains in Malibu! Look at the size of this!